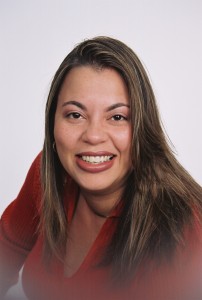 ACCOUNT EXECUTIVE
Shirley Tirado realized early on that she had a knack for public relations when she found herself promoting musical talent while on vacation in the Caribbean. She resided in Miami and the Latin market was blossoming there. Through her efforts the Latin artists of the Caribbean were able branch out into foreign markets. Before long the night clubs in Miami, New York and Boston were booked every weekend with the artist that so many listened to on the radio and loved to dance to. Her dynamic personality landed her in the center of the Miami music scene. She soon began working in conjunction with local radio stations promoting their events. She created strategic relationships with the talent and their management.
Her keen eye for talent and sharp ear for hits songs landed her a brief stint at MTV Latino in the programming department. As a member of the team she helped shape the sound and look of what became a landmark shift in the Latin Music industry. MTV Latino was the first American based network to go Latino and made history by reshaping the music industry for the Spanish speaking Americas. Shirley's drive and insatiable appetite for the arts enabled various artists receive that extra nudge at the click of her fingertips.
Shirley thrives to give back. She identified a need in her beloved Hispanic Community and decided to put her passion for the arts on pause to enable her community to receive the much need help in the business arena. . In 2002 she took her experiences to the next level. She capitalized on her dominance of the Spanish language and branched out into business consulting and development. Her goal was to empower the Hispanic proprietor and guide them towards planning and building for a better future. Shirley received recognition for her benevolent efforts when an organization called Dia de La Mujer Latina asked her to participate in their community events to further educate and enhance the knowledge of the Hispanic community.
There is something to say about the energy created when media and talent collide. For Shirley it was strong enough to bring her back around full circle. Effective Media Company noticed her experience in public relations, communications, combined with her passion for talent representation, topped off with her desire to improve her community. Shirley has found a professional home where she can apply all of her talents.