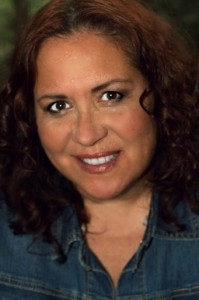 OFFICE MANAGER
Edelia Merida enjoys working in the fast paced environment that is Effective Media Company. She thrives on facilitating our clients the best in customer service and insuring their mission, vision and values are first and foremost in all business transactions.
Mrs. Merida comes to our company with a wealth of knowledge in corporate or private sector, conference and party planning. She has produced many fashion shows, and has made sure the "run of show" goes smoothly and runs on time. As a working actress, she's performed in local theater productions, television and motion pictures, and has done voice over work in a Spanish radio soap opera which aired in different markets throughout the United States. In this capacity, she's made lifelong friendships with casting agents, directors, acting coaches and technical crew members that support the community that is the Arts.
Edelia knows what is required to work in an environment where time is of the essence, and the attention to detail is of utmost importance. She managed the CEO's office at the University of Miami Sylvester Comprehensive Cancer Center for over 10 years. She not only handled the day to day operations with doctors and personnel; she was also in charge of marketing sub-specialized training to doctors and surgeons throughout Latin America and Europe. During this tenure, she worked hand in hand with executive board members, politicians, celebrities, and patients in need who required someone guide them, and facilitate the process throughout a complex or difficult time in their lives.
Edelia is committed to EMC's clients, and will devote her never-ending support and assistance in all matters from inception to satisfied completion.