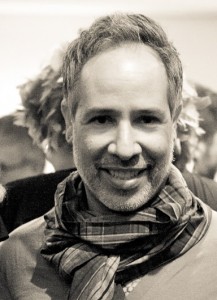 Stylist
Long before Project Runway became a household word, E. Vincent Martinez launched Grady High School's first fashion design class with only 40 students. Martinez founded and directed the UrbanCouture (UC) fashion program whose focus was productivity, creativity and personal expression.
UC design students participated in projects that benefitted the Atlanta community, starting with the "Feed the Models – Save the World" campaign in 2007. Martinez teamed with the Eating Disorder Information Network, EDIN, to raise awareness and educate students in middle schools, high schools, and colleges across America about the dangers of eating disorders.
In January 2008, UC collaborated with Pets Are Loving Support (PALS) to launch an annual pet fashion fundraiser appropriately tagged "Doggies on the Catwalk" which benefited PALS, an Atlanta-based non-profit organization that is dedicated to keeping pets and owners together.
UrbanCouture, "Feed the Models," and "Doggies on the Catwalk" are all products of E. Vincent Martinez's creative vision and energy as well as his dedication to giving his students unique learning opportunities. Born in Havana, Cuba, Martinez came to the United States 41 years ago. He grew up in Miami where he remained to earn his Bachelor of Fine Arts degree from Barry University. He received his MFA in photography in Rochester, NY at Rochester Institute of Technology. After earning his teaching certification at Georgia State University, Martinez joined the Grady High School faculty in 2002 and was named Grady's 2007 Teacher of the Year. In 2010, Martinez received the Atlanta Families Award for Excellence in Education, the district's highest award.
In 2009, Martinez launched Fashionado.net, a fashion and lifestyle blog which was named one of the world's top fashion blogs by a NY marketing firm. Though fashion is the cornerstone of the fashionado blog, E. Vincent Martinez shares event information, movie reviews and all of his adventures. In 2011 Martinez was listed as one of the best dressed Atlantans by the Atlanta Journal Constitution, AJC.
In June 2012, Martinez partnered with Emmy Award winning producer, Andrea Berry and launched Style Mag VM, an online video magazine. Martinez hosts the online publication which features original content brought to you weekly.